The importance of lubricants bearing Needless to say self-lubricating bearings manufacturer said that we know well, but how to choose practical high temperature lubricating oil?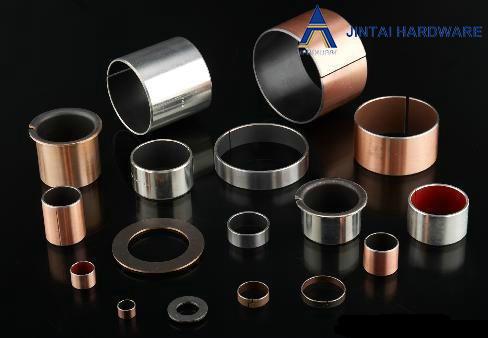 1, excellent high temperature stability: made of white graphite and bio-based base oil, greatly reducing the carbon deposition and coking tendency in high temperature applications (white semi-solid to solid film is soft, easy to keep clean).
2, super cleanliness: helps to eliminate due to coke-induced equipment maintenance or cleaning down the machine can also be cleaned by other poor chains of oil chain pollution.
3, to provide better equipment protection: with a special patent ingredients and additives, with excellent anti-wear, rust, oxidation and corrosion resistance, extend equipment life and reduce maintenance costs.
4, energy saving and environmental protection: with high viscosity coefficient, lighter and hot at lower temperatures to provide better lubrication, significantly reducing energy consumption.
5, the final biodegradable products, renewable, environmentally friendly, low toxicity, safe, reliable, to protect the safety of workers, and promote sustainable economic development.
With high-quality lubricants can make bearings work more smoothly, while extending bearing life and reduce costs.
Jintai self-lubricating spherical plain bearings, due to the characteristics of the material, can be lubricated more users save a lot of costs.